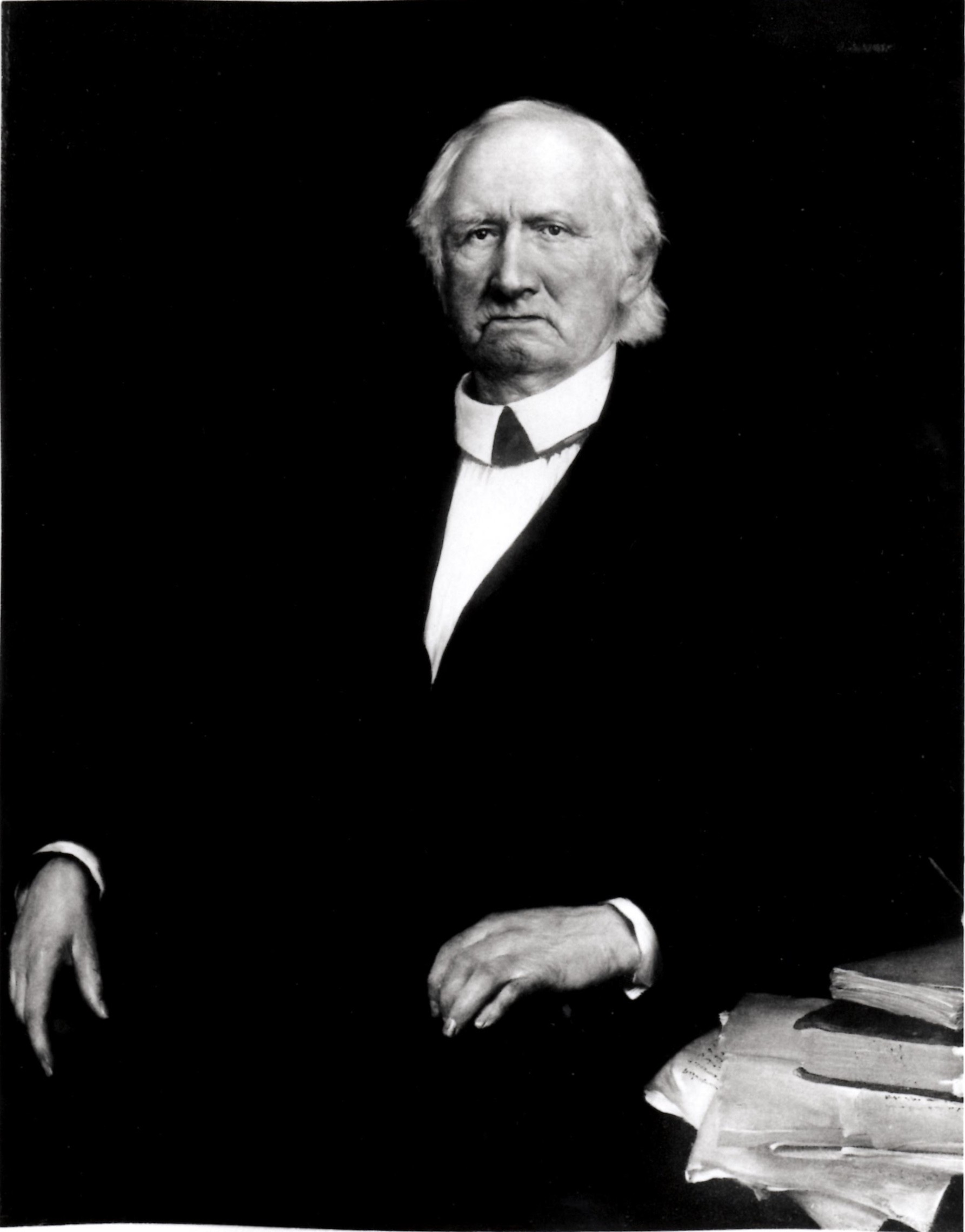 YERKES, Silas (after a Miniature)
Description:
Half-length, signed lower left.
Location:
Present whereabouts unknown.
Bibliography:
Town Topics, New York, Thursday, May 11, 1893
New York Commercial Advertiser, March 14, 1894
Josiah Granville Leach, Chronicle of the Yerkes Family, Philadelphia, 1904 (reproduced between pp. 60-61, but not credited to Muller-Ury)
John Franch, Robber Baron: the Life of Charles Tyson Yerkes, Urbana, Il., 2006 (illustrated among plates but not credited to Muller-Ury)
Notes
Silas Yerkes (1799-1868) was the grandfather of Charles T. Yerkes of Chicago. Apparently the portrait was based upon a miniature. According to a letter from Charles Tyson Yerkes dated July 10, 1893 (artist's papers), he paid $2,500.00 for this picture and that of Silas's wife.
The New York Commercial Advertiser, March 14, 1894 described them as '…really remarkable canvases, being painted with much strength, but extremely quiet and refined in manner, admirably drawn and excellent in expression.'
Notice
: id was called
incorrectly
. Product properties should not be accessed directly. Backtrace: require('wp-blog-header.php'), require_once('wp-includes/template-loader.php'), include('/themes/proud/woocommerce/single-product.php'), wc_get_template_part, load_template, require('/themes/proud/woocommerce/content-single-product.php'), woocommerce_output_related_products, woocommerce_related_products, wc_get_template, include('/themes/proud/woocommerce/single-product/related.php'), WC_Abstract_Legacy_Product->__get, wc_doing_it_wrong Please see
Debugging in WordPress
for more information. (This message was added in version 3.0.) in
/var/www/wp-includes/functions.php
on line
4986
Notice
: id was called
incorrectly
. Product properties should not be accessed directly. Backtrace: require('wp-blog-header.php'), require_once('wp-includes/template-loader.php'), include('/themes/proud/woocommerce/single-product.php'), wc_get_template_part, load_template, require('/themes/proud/woocommerce/content-single-product.php'), woocommerce_output_related_products, woocommerce_related_products, wc_get_template, include('/themes/proud/woocommerce/single-product/related.php'), WC_Abstract_Legacy_Product->__get, wc_doing_it_wrong Please see
Debugging in WordPress
for more information. (This message was added in version 3.0.) in
/var/www/wp-includes/functions.php
on line
4986