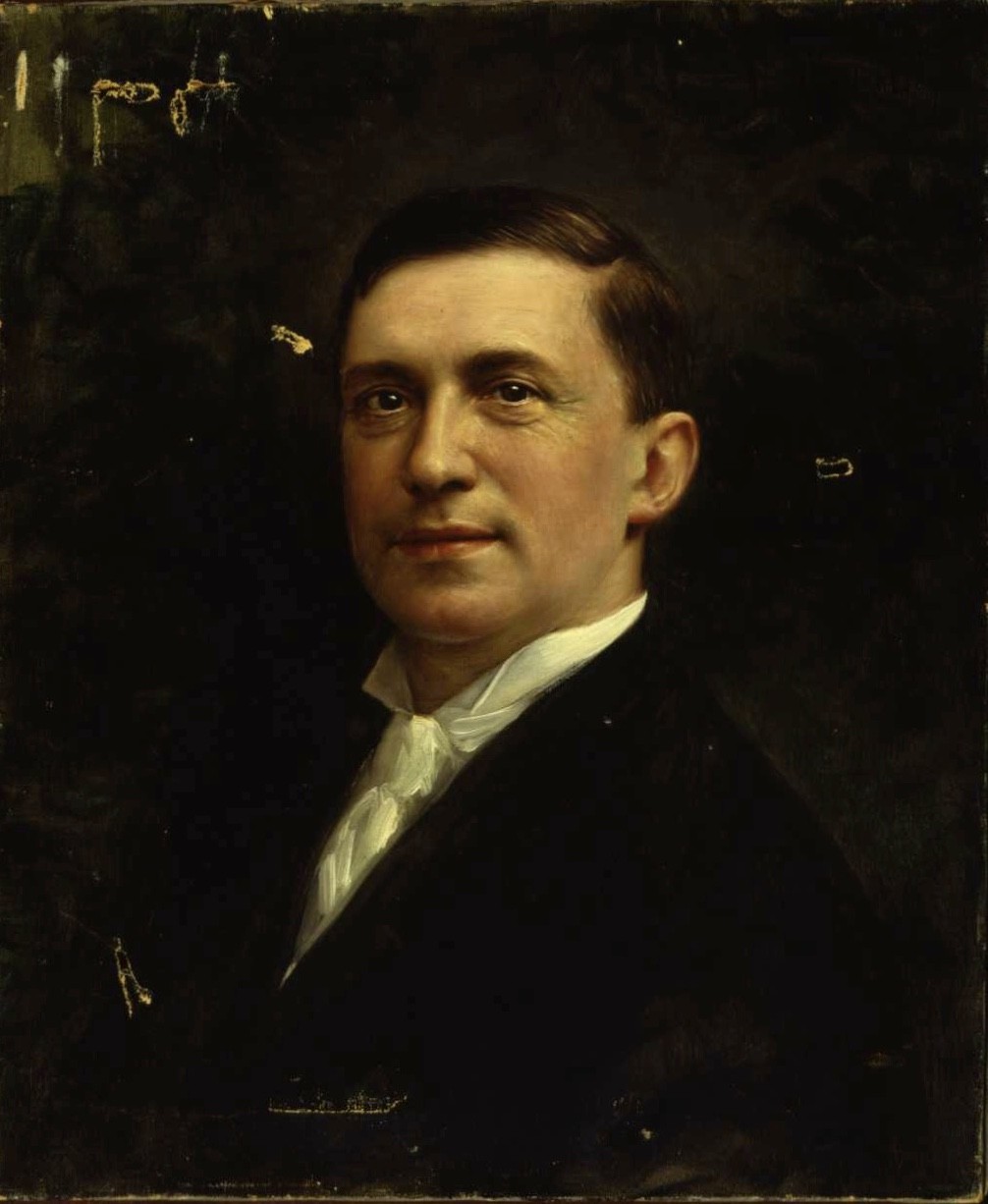 SCHWAB, Charles Michael
Description:
Head and shoulders. Oil on canvas, 26.1/2" x 22" (67.3 x 55.9 cms), signed upper right 'A. Muller-Ury.'
Location:
American National Portrait Gallery, Washington DC, USA.
 
Provenance:
The artist; Jessica Dragonette, soprano; her husband Nicholas M. Turner; gift to University of Wyoming, 1987; their gift to the ANPG 2009.
Notes
The sitter was born in Williamsburg, Pennsylvania, on February 18, 1862, the son of Pauline (née Farabaugh) and John Anthony Schwab. He was educated locally. He began his career as a stake-driver in a Carnegie Co. steel works, working his way up the steel industry to become President of the U.S. Steel Corporation in 1901 (until 1903). In 1903 he left to run Bethlehem Steel. In 1908, Bethlehem Steel began making the H beam, which revolutionized building construction and contributed to the age of the skyscraper. Its success helped make Bethlehem Steel the second-largest steel company in the world. From April to December 1918 he was Director General of shipbuilding for the Emergency Fleet Corporation. He married Emma Eurana Dinkey in 1883, but his only child was with a mistress. He died on September 18, 1939.
Bibliography:
Robert Hessen, Steel Titan: The Life of Charles M. Schwab, 1975
—
This picture is presumably a head that the artist made for himself from which to make more pictures.
Jessica Dragonette seems to have thought this was Lord Mount Stephen when in her possession, but it depicts a man much younger, dark haired and clean shaven and the identification of this as Schwab is confirmed by photographs.
Notice
: id was called
incorrectly
. Product properties should not be accessed directly. Backtrace: require('wp-blog-header.php'), require_once('wp-includes/template-loader.php'), include('/themes/proud/woocommerce/single-product.php'), wc_get_template_part, load_template, require('/themes/proud/woocommerce/content-single-product.php'), woocommerce_output_related_products, woocommerce_related_products, wc_get_template, include('/themes/proud/woocommerce/single-product/related.php'), WC_Abstract_Legacy_Product->__get, wc_doing_it_wrong Please see
Debugging in WordPress
for more information. (This message was added in version 3.0.) in
/var/www/wp-includes/functions.php
on line
4986
Notice
: id was called
incorrectly
. Product properties should not be accessed directly. Backtrace: require('wp-blog-header.php'), require_once('wp-includes/template-loader.php'), include('/themes/proud/woocommerce/single-product.php'), wc_get_template_part, load_template, require('/themes/proud/woocommerce/content-single-product.php'), woocommerce_output_related_products, woocommerce_related_products, wc_get_template, include('/themes/proud/woocommerce/single-product/related.php'), WC_Abstract_Legacy_Product->__get, wc_doing_it_wrong Please see
Debugging in WordPress
for more information. (This message was added in version 3.0.) in
/var/www/wp-includes/functions.php
on line
4986