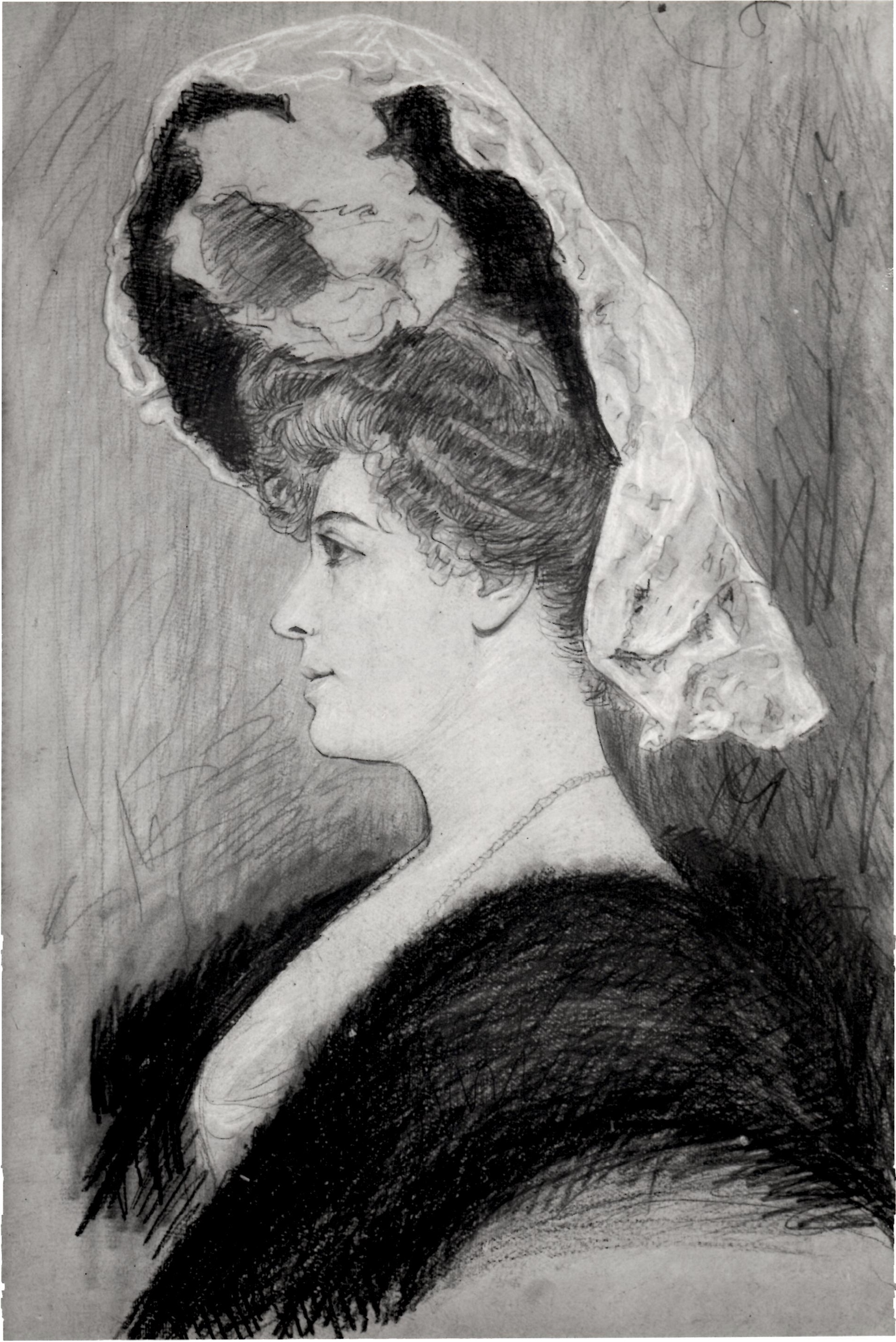 RUSSELL, Lillian (Pastel)
Description:
Bust-length, pastel on ecru-board, 66cm x 40.6cm (26" x 16"). Falsely signed 'Miller Ury' upper right.
Location:
National Portrait Gallery, Smithsonian Institution, Washington D.C., U.S.A. (N.P.G. 70.53.)
Provenance:
The artist, Jessica Dragonette, National Portrait Gallery purchase ($3500.00).
Bibliography:
Catalogue: 'This New Man – A Discourse in Portraits', National Portrait Gallery, 1968, edited by J. Benjamin Townsend, p.206, illustrated.
Catalogue Permanent Collection: Illustrated Checklist, 1978. Compiled by L.T. Neumaier.
Notes
Lillian Russell was born in Clinton, Iowa on December 4, 1861 but brought up and educated in Chicago. She studied music under Leopold Damrosch. She was married four times, lastly to Alexander P. Moore, the editor of the Pittsburgh (Pa.) Leader, on June 11, 1912. She sang in theatrical and opera companies, and frequently appeared in vaudeville. She was active in the Red Cross and the Liberty Loan campaigns during the First World War. She died on June 6, 1922.
Bibliography:
P. Morell, Lillian Russell: The Era of Plush, New York, 1940.
Armond Fields, Lillian Russell: A Biography of "America's Beauty", Jefferson, North Carolina, 1999.
—
Notice
: id was called
incorrectly
. Product properties should not be accessed directly. Backtrace: require('wp-blog-header.php'), require_once('wp-includes/template-loader.php'), include('/themes/proud/woocommerce/single-product.php'), wc_get_template_part, load_template, require('/themes/proud/woocommerce/content-single-product.php'), woocommerce_output_related_products, woocommerce_related_products, wc_get_template, include('/themes/proud/woocommerce/single-product/related.php'), WC_Abstract_Legacy_Product->__get, wc_doing_it_wrong Please see
Debugging in WordPress
for more information. (This message was added in version 3.0.) in
/var/www/wp-includes/functions.php
on line
4903
Notice
: id was called
incorrectly
. Product properties should not be accessed directly. Backtrace: require('wp-blog-header.php'), require_once('wp-includes/template-loader.php'), include('/themes/proud/woocommerce/single-product.php'), wc_get_template_part, load_template, require('/themes/proud/woocommerce/content-single-product.php'), woocommerce_output_related_products, woocommerce_related_products, wc_get_template, include('/themes/proud/woocommerce/single-product/related.php'), WC_Abstract_Legacy_Product->__get, wc_doing_it_wrong Please see
Debugging in WordPress
for more information. (This message was added in version 3.0.) in
/var/www/wp-includes/functions.php
on line
4903