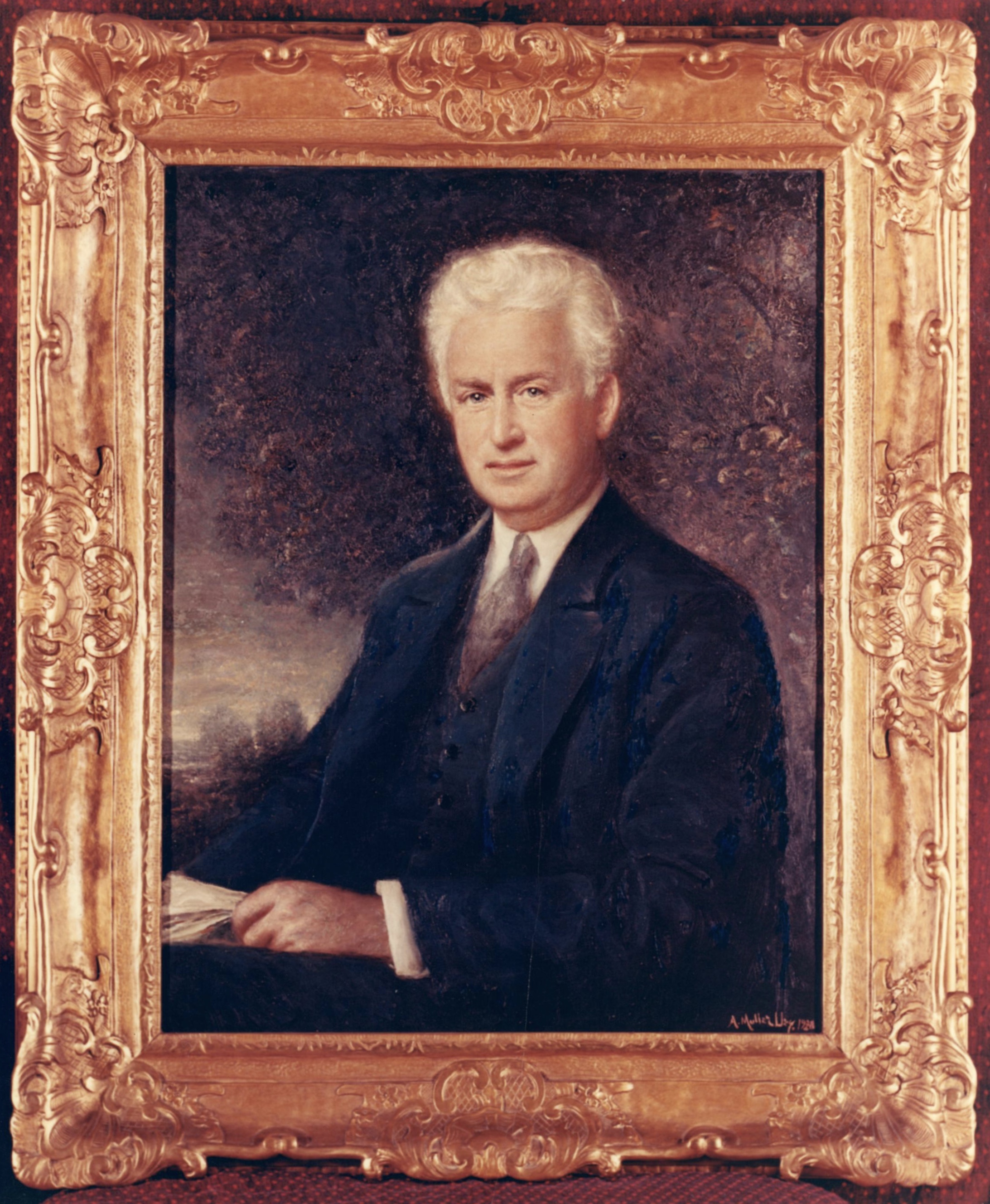 KESTER, William Thomas
Description:
Half-length, seated beneath trees. Oil on canvas, signed and dated 1928.
Location:
Private Collection, Beverly Hills, California, U.S.A.
Provenance:
By descent.
Notes
The sitter was born 11 Oct 1875 in Albia, Iowa and died in Los Angeles aged 88 on 20 December 1963. He was an advertising executive and lived in San Marino, near to the artist. He was largely responsible for the fact that such brand names as Gillette Safety Razor, and Palmolive Soap, and many other commodities became nationally and internationally known. Like Muller-Ury he was a member of the Los Angeles Breakfast Club.
Notice
: id was called
incorrectly
. Product properties should not be accessed directly. Backtrace: require('wp-blog-header.php'), require_once('wp-includes/template-loader.php'), include('/themes/proud/woocommerce/single-product.php'), wc_get_template_part, load_template, require('/themes/proud/woocommerce/content-single-product.php'), woocommerce_output_related_products, woocommerce_related_products, wc_get_template, include('/themes/proud/woocommerce/single-product/related.php'), WC_Abstract_Legacy_Product->__get, wc_doing_it_wrong Please see
Debugging in WordPress
for more information. (This message was added in version 3.0.) in
/var/www/wp-includes/functions.php
on line
4986
Notice
: id was called
incorrectly
. Product properties should not be accessed directly. Backtrace: require('wp-blog-header.php'), require_once('wp-includes/template-loader.php'), include('/themes/proud/woocommerce/single-product.php'), wc_get_template_part, load_template, require('/themes/proud/woocommerce/content-single-product.php'), woocommerce_output_related_products, woocommerce_related_products, wc_get_template, include('/themes/proud/woocommerce/single-product/related.php'), WC_Abstract_Legacy_Product->__get, wc_doing_it_wrong Please see
Debugging in WordPress
for more information. (This message was added in version 3.0.) in
/var/www/wp-includes/functions.php
on line
4986