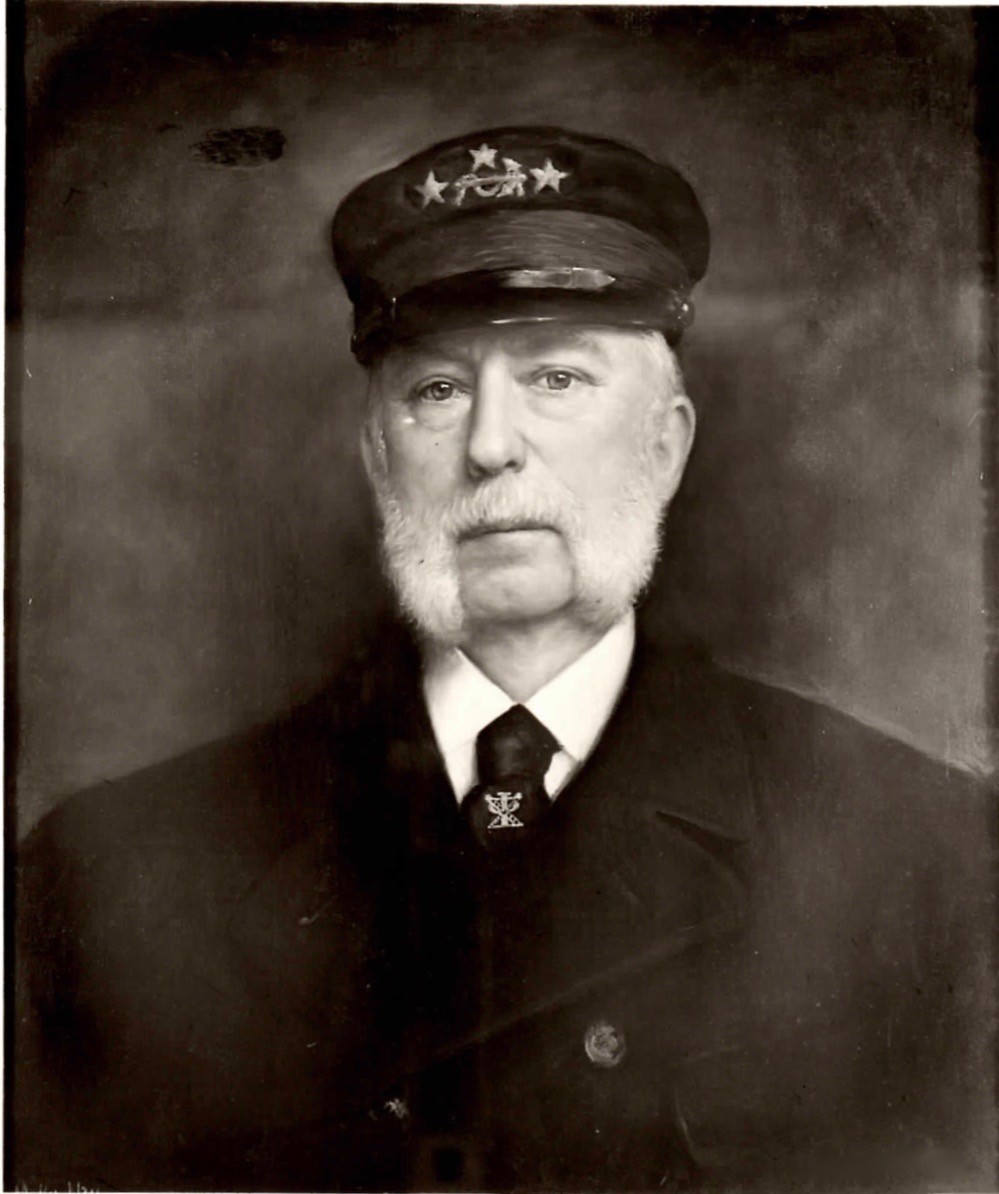 GERRY, Elbridge Thomas
Description:
Bust-length, wearing naval uniform and cap. Oil on canvas. Signed lower left 'Muller-Ury'.
Location:
New York Yacht Club, 37 West 44th Street, New York, NY 10036, U.S.A.
Provenance:
Presented by the sitter.
Exhibition:
'Portraits of Yesterday and Today,' Grand Central Art Galleries, New York, May 5 – 19, 1943, No. 11.
Bibliography:
American Art News, Vol. 3. No. 63, New York, January 21st, 1905, p. 2
Notes
Commodore Elbridge Thomas Gerry (1837 – 1927) was called to the Bar in 1860. He was made a Commodore of the New York Yacht Club in 1886. He was descended from Elbridge Gerry (the Signer). His mansion in New York at 61st Street was a centre of cultivated and fashionable life but was demolished to make way for the Hotel Pierre. But he also lived in Newport, Rhode Island.
On January 9, 1905, in a letter from his home at 2, East 61st Street, New York, now stuck in the artist's papers, the sitter wrote to the artist:
'Dear Sir,
I enclose check for my portrait which I have presented to the New York Yacht Club. My family and friends admire the picture and concur in pronouncing it an excellent likeness.
Kindly send for your easel which awaits removal.
Yours very truly, Elbridge T. Gerry.'
Notice
: id was called
incorrectly
. Product properties should not be accessed directly. Backtrace: require('wp-blog-header.php'), require_once('wp-includes/template-loader.php'), include('/themes/proud/woocommerce/single-product.php'), wc_get_template_part, load_template, require('/themes/proud/woocommerce/content-single-product.php'), woocommerce_output_related_products, woocommerce_related_products, wc_get_template, include('/themes/proud/woocommerce/single-product/related.php'), WC_Abstract_Legacy_Product->__get, wc_doing_it_wrong Please see
Debugging in WordPress
for more information. (This message was added in version 3.0.) in
/var/www/wp-includes/functions.php
on line
4986