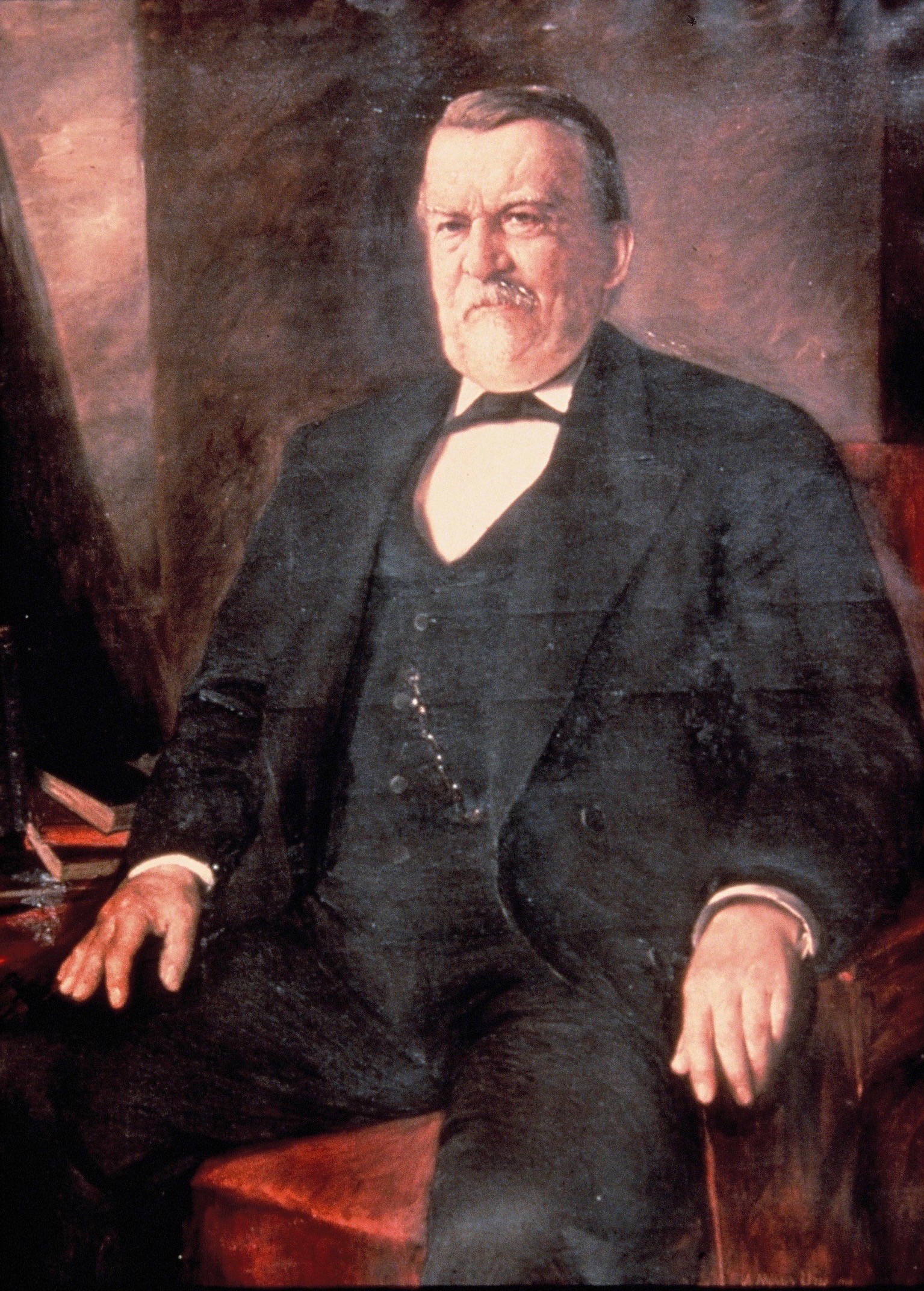 Erhardt, Charles (Carl)
Description:
Three-quarter length, dressed in a black suit with waistcoat, seated in a chair covered with red velvet, facing left, before a folding screen (?), a small pile of books by his right hand. Oil on canvas, 50″ x 40″, signed and dated lower right 'A. Muller-Ury 1893'.
Location:
Pfizer Inc., 235, East 42nd Street, New York, N. Y. 10017-5755, U.S.A.
Notes
Charles Erhardt (1820-1891) married Frances Pfizer in New York in 1856; she was the sister of Charles Pfizer, Erhardt's business partner.
The portrait was painted posthumously for the sitter's son. The evidence for this is a letter (artist's papers) from W.H. Erhardt (born 1868), from his office in Maiden Lane, New York, dated July 12, 1893:
'My dear Mr. Muller-Ury
Enclosed I send you my check for fifteen hundred dollars in payment for the picture which you painted of my father.
I hope you will excuse my negligence in not having sent it sooner. The picture was found by every one of my family to be most excellent and only one small fault could be found with it. This is the right hand. The ladies did not quite like the position of it and I presume that when you return to New York in the fall you will be glad to alter it.
Yours very truly, W. H. Erhardt.'

I am grateful to Ingrid Fox for her assistance with this entry.
Notice
: id was called
incorrectly
. Product properties should not be accessed directly. Backtrace: require('wp-blog-header.php'), require_once('wp-includes/template-loader.php'), include('/themes/proud/woocommerce/single-product.php'), wc_get_template_part, load_template, require('/themes/proud/woocommerce/content-single-product.php'), woocommerce_output_related_products, woocommerce_related_products, wc_get_template, include('/themes/proud/woocommerce/single-product/related.php'), WC_Abstract_Legacy_Product->__get, wc_doing_it_wrong Please see
Debugging in WordPress
for more information. (This message was added in version 3.0.) in
/var/www/wp-includes/functions.php
on line
4986
Notice
: id was called
incorrectly
. Product properties should not be accessed directly. Backtrace: require('wp-blog-header.php'), require_once('wp-includes/template-loader.php'), include('/themes/proud/woocommerce/single-product.php'), wc_get_template_part, load_template, require('/themes/proud/woocommerce/content-single-product.php'), woocommerce_output_related_products, woocommerce_related_products, wc_get_template, include('/themes/proud/woocommerce/single-product/related.php'), WC_Abstract_Legacy_Product->__get, wc_doing_it_wrong Please see
Debugging in WordPress
for more information. (This message was added in version 3.0.) in
/var/www/wp-includes/functions.php
on line
4986