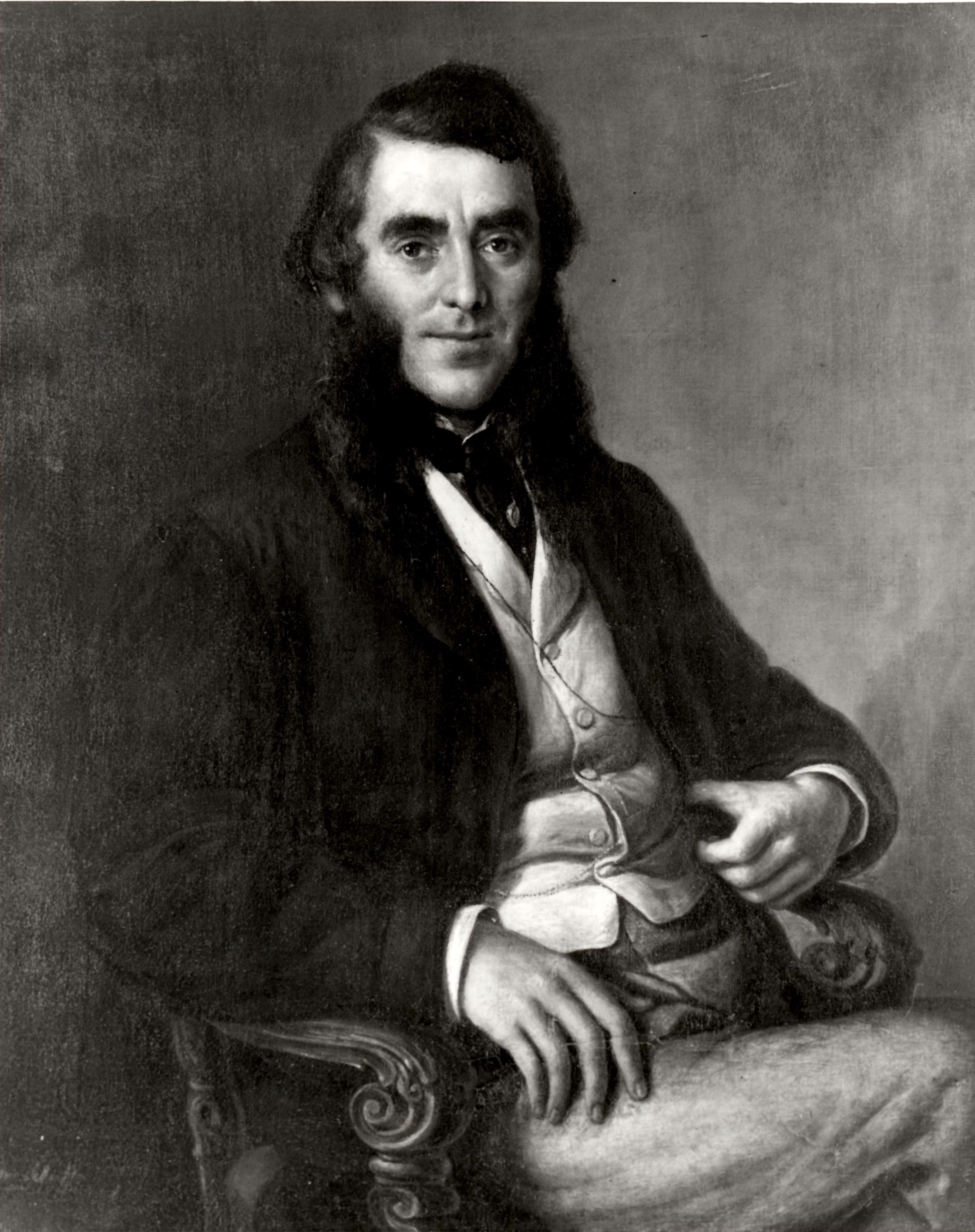 DE LOOSEY, Charles Frederick
Description:
Half-length seated. Oil on canvas, 101.6cm x 83.2cm (40" x 32.3/4").
Location:
The New York Historical Society, No. 1282 (1966.9).
Provenance:
Bequest of the sitter's grandson H.O. Havemeyer Sr., 1966.
Notes
The sitter (1814-1870) was the father of Emilie de Loosey (Mrs Theodore Havemeyer) and Blanche de Loosey (Mrs Charles Oelrichs).
This picture was presumably painted for Mrs. Theodore Havemeyer. It was probably painted from a photograph or miniature. It was the only picture from the bequest of all the Havemeyer family portraits accepted by New York Historical Society.
Notice
: id was called
incorrectly
. Product properties should not be accessed directly. Backtrace: require('wp-blog-header.php'), require_once('wp-includes/template-loader.php'), include('/themes/proud/woocommerce/single-product.php'), wc_get_template_part, load_template, require('/themes/proud/woocommerce/content-single-product.php'), woocommerce_output_related_products, woocommerce_related_products, wc_get_template, include('/themes/proud/woocommerce/single-product/related.php'), WC_Abstract_Legacy_Product->__get, wc_doing_it_wrong Please see
Debugging in WordPress
for more information. (This message was added in version 3.0.) in
/var/www/wp-includes/functions.php
on line
4986
Notice
: id was called
incorrectly
. Product properties should not be accessed directly. Backtrace: require('wp-blog-header.php'), require_once('wp-includes/template-loader.php'), include('/themes/proud/woocommerce/single-product.php'), wc_get_template_part, load_template, require('/themes/proud/woocommerce/content-single-product.php'), woocommerce_output_related_products, woocommerce_related_products, wc_get_template, include('/themes/proud/woocommerce/single-product/related.php'), WC_Abstract_Legacy_Product->__get, wc_doing_it_wrong Please see
Debugging in WordPress
for more information. (This message was added in version 3.0.) in
/var/www/wp-includes/functions.php
on line
4986