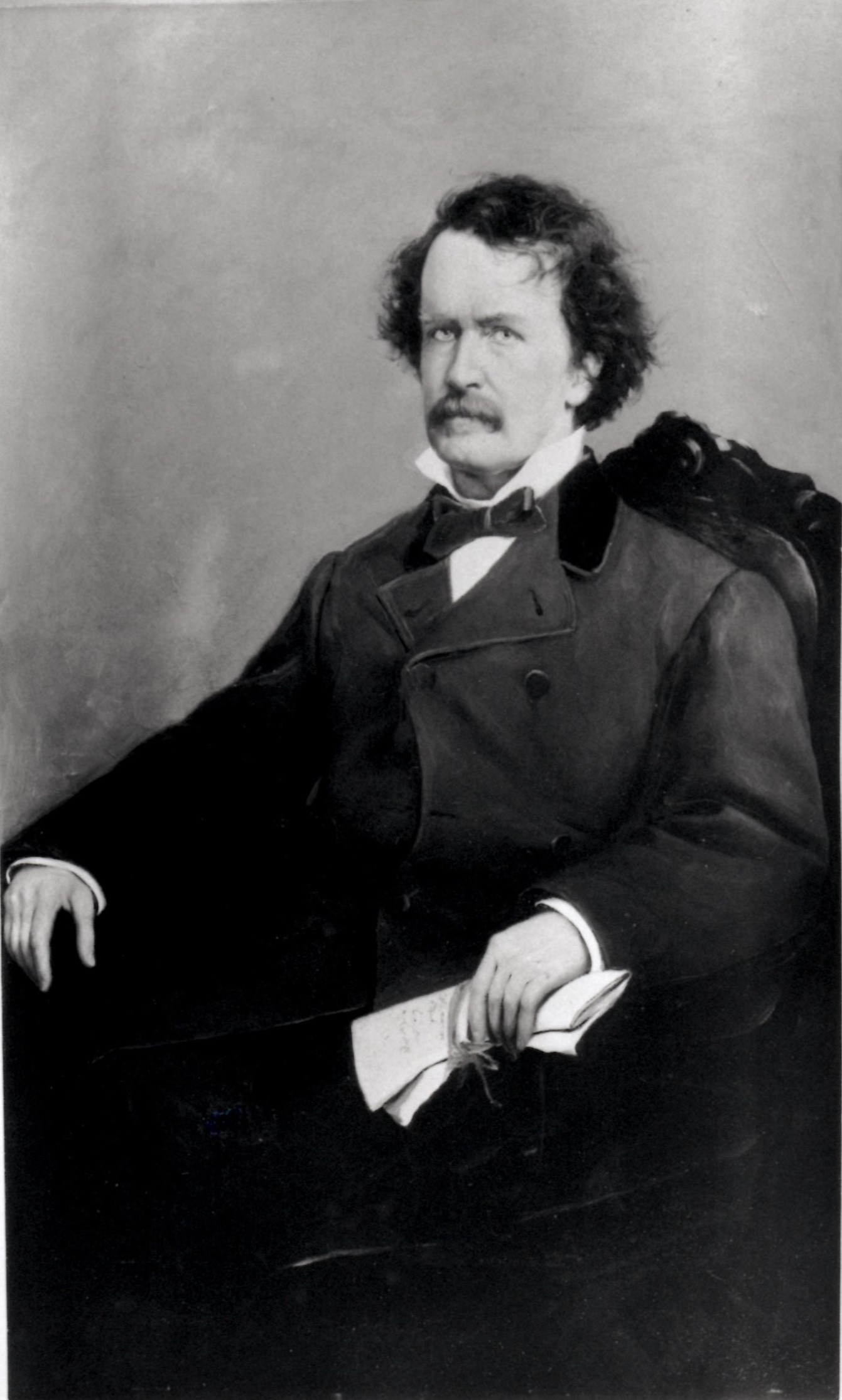 BRADY, Judge John R.
Description:
Three-quarter length seated in an armchair against a pale background, his right hand clutching the arm of the chair, the left a piece of paper. His dark hair parted on his right side. He wears a moustache. Oil on canvas.
Location:
Present Whereabouts Unknown.
Bibliography:
New York Tribune, March 13, 1889.
Notes
John Riker Brady (March 9, 1822 – March 16, 1891) was an American judge, a Justice of the New York Supreme Court and best known for administering the oath to Chester Arthur as U. S. President at his New York home.
The New York Tribune, March 13, 1889 commented on this picture that '…The oil painting is an admirable work of art and a striking likeness of the original. It was executed by Lombardi Muller, a prominent young artist from Rome.' The Rev. Dr. Thomas J. Ducey, of St. Leo's Roman Catholic Church presented the portrait of Brady to the American Bar Association.
Notice
: id was called
incorrectly
. Product properties should not be accessed directly. Backtrace: require('wp-blog-header.php'), require_once('wp-includes/template-loader.php'), include('/themes/proud/woocommerce/single-product.php'), wc_get_template_part, load_template, require('/themes/proud/woocommerce/content-single-product.php'), woocommerce_output_related_products, woocommerce_related_products, wc_get_template, include('/themes/proud/woocommerce/single-product/related.php'), WC_Abstract_Legacy_Product->__get, wc_doing_it_wrong Please see
Debugging in WordPress
for more information. (This message was added in version 3.0.) in
/var/www/wp-includes/functions.php
on line
4986
Notice
: id was called
incorrectly
. Product properties should not be accessed directly. Backtrace: require('wp-blog-header.php'), require_once('wp-includes/template-loader.php'), include('/themes/proud/woocommerce/single-product.php'), wc_get_template_part, load_template, require('/themes/proud/woocommerce/content-single-product.php'), woocommerce_output_related_products, woocommerce_related_products, wc_get_template, include('/themes/proud/woocommerce/single-product/related.php'), WC_Abstract_Legacy_Product->__get, wc_doing_it_wrong Please see
Debugging in WordPress
for more information. (This message was added in version 3.0.) in
/var/www/wp-includes/functions.php
on line
4986