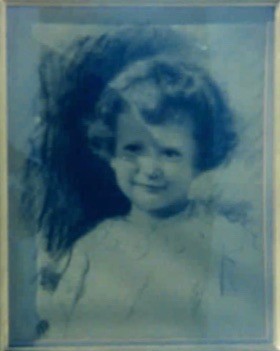 BIGELOW, Sophie Dallas (Later Mrs Peter Quinn)
Description:
Charcoal drawing, bust-length, 18.7/8" x 14.3/4" (inside the mount), signed and dated 'A. Müller-Ury 1931'. The gold frame, 19.1/2" x 23.1/2".
Location:
Private Collection, USA.
Provenance:
By Family Descent.
Notes
The sitter was born in New York on 26 September 1927, the daughter of Anson Alexander (1897-1958) and Carlotta Havemeyer Bigelow (1901-1952). She graduated in 1945 from the Garrison Forest School, Baltimore County, Maryland, and from Georgian Court University, Lakewood, NJ, in 1949. She married Peter Quinn (1924-2008) in Tuxedo Park on September 25, 1950 and had five children Ellen Quinn and her husband Quentin Lawson of Washington, D.C., Louise Quinn of Santa Fe, New Mexico, Emily Quinn of Boise, Idaho, Peter Quinn and his wife Carolina of New York, and Arabella Quinn and her husband Timothy Boland of Mechanicsville, Maryland. She and her husband lived for a long time at Summit, New Jersey and in Edgecombe, Maine. She died in Tiverton, Newport County, Rhode Island, 24 May 2013, and was buried at the Maryrest Cemetery at Mahwah, New Jersey. This drawing was made by Muller-Ury for her mother.
Notice
: id was called
incorrectly
. Product properties should not be accessed directly. Backtrace: require('wp-blog-header.php'), require_once('wp-includes/template-loader.php'), include('/themes/proud/woocommerce/single-product.php'), wc_get_template_part, load_template, require('/themes/proud/woocommerce/content-single-product.php'), woocommerce_output_related_products, woocommerce_related_products, wc_get_template, include('/themes/proud/woocommerce/single-product/related.php'), WC_Abstract_Legacy_Product->__get, wc_doing_it_wrong Please see
Debugging in WordPress
for more information. (This message was added in version 3.0.) in
/var/www/wp-includes/functions.php
on line
4986
Notice
: id was called
incorrectly
. Product properties should not be accessed directly. Backtrace: require('wp-blog-header.php'), require_once('wp-includes/template-loader.php'), include('/themes/proud/woocommerce/single-product.php'), wc_get_template_part, load_template, require('/themes/proud/woocommerce/content-single-product.php'), woocommerce_output_related_products, woocommerce_related_products, wc_get_template, include('/themes/proud/woocommerce/single-product/related.php'), WC_Abstract_Legacy_Product->__get, wc_doing_it_wrong Please see
Debugging in WordPress
for more information. (This message was added in version 3.0.) in
/var/www/wp-includes/functions.php
on line
4986