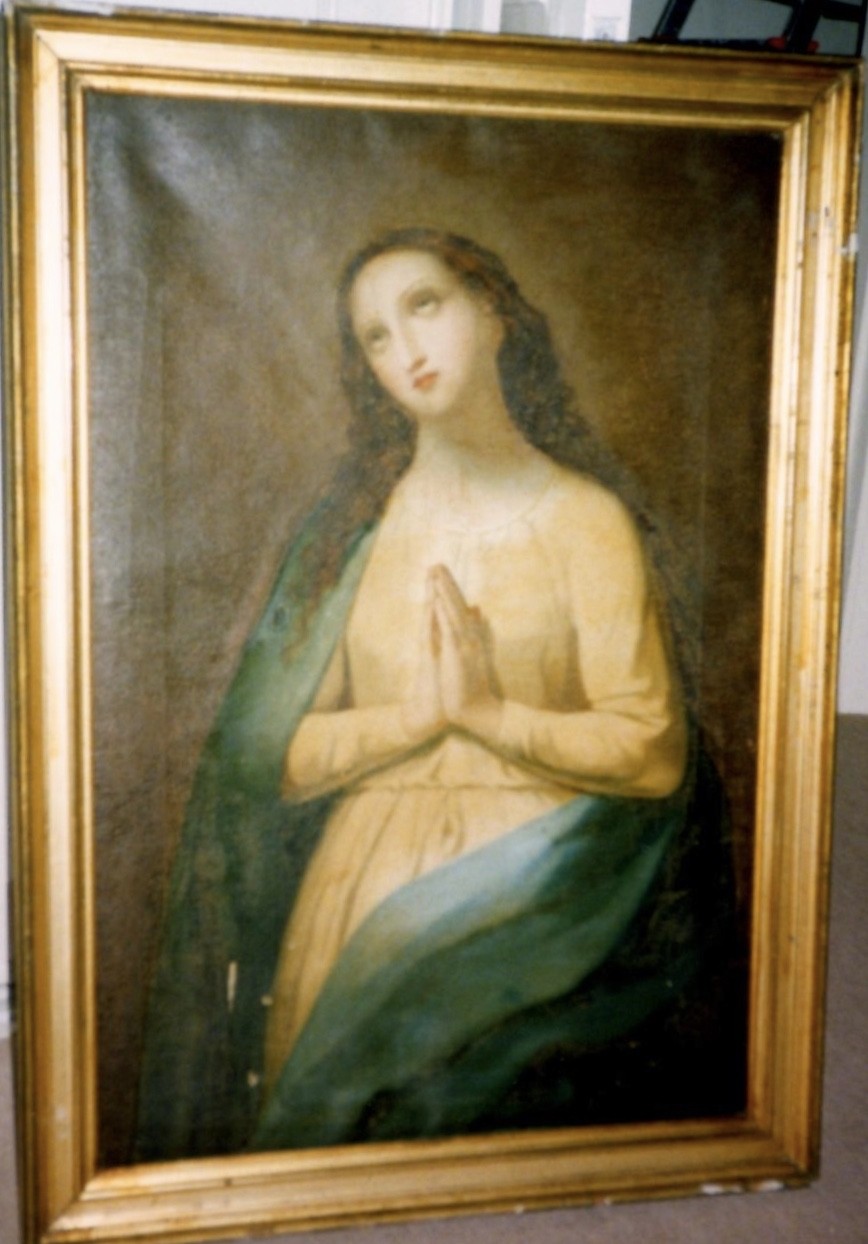 A Praying Woman/Saint (after Deschwanden)
Description:
Oil on canvas, 29.7/8" x 20.3/8" (75.7 cm x 51.8 cm), signed and dated lower right 'Muller, Adolfo 1881 n[ach] D[eschwanden].'
Location:
Private Collection, London.
Provenance:
Margrit Gähler-Müller, the artist's niece, Herisau, Switzerland, to 1987; by descent to the present owner, 1999.
Notes
The picture, clearly signed and dated as after Deschwanden must have been copied in January or February 1881 or just after as Muller-Ury's master died on February 25, 1881 and remained in Stans for only two months more after that, when he went to the Royal Academy in Munich.
Notice
: id was called
incorrectly
. Product properties should not be accessed directly. Backtrace: require('wp-blog-header.php'), require_once('wp-includes/template-loader.php'), include('/themes/proud/woocommerce/single-product.php'), wc_get_template_part, load_template, require('/themes/proud/woocommerce/content-single-product.php'), woocommerce_output_related_products, woocommerce_related_products, wc_get_template, include('/themes/proud/woocommerce/single-product/related.php'), WC_Abstract_Legacy_Product->__get, wc_doing_it_wrong Please see
Debugging in WordPress
for more information. (This message was added in version 3.0.) in
/var/www/wp-includes/functions.php
on line
4986
Notice
: id was called
incorrectly
. Product properties should not be accessed directly. Backtrace: require('wp-blog-header.php'), require_once('wp-includes/template-loader.php'), include('/themes/proud/woocommerce/single-product.php'), wc_get_template_part, load_template, require('/themes/proud/woocommerce/content-single-product.php'), woocommerce_output_related_products, woocommerce_related_products, wc_get_template, include('/themes/proud/woocommerce/single-product/related.php'), WC_Abstract_Legacy_Product->__get, wc_doing_it_wrong Please see
Debugging in WordPress
for more information. (This message was added in version 3.0.) in
/var/www/wp-includes/functions.php
on line
4986